'爸'气十足的爸爸们, 您们有口福了!
For our Super Hero, our Dad!
Kimly Zi Char Father's Day Promotion valid from 22 May to 18 June 2023
父亲节即将到来,有什么比与金味海鲜的丰盛美食一起庆祝更好的方式呢?今年,我们很高兴推出最新的烹饪创意,一定会让您的味蕾愉悦,让您口齿留香,难以忘怀。
赶快来金味海鲜,为您的父亲准备一顿他永远不会忘记的美食盛宴吧。美味佳肴,只为我们的超级爸爸!
Father's Day is just around the corner, and what better way to celebrate than with a hearty meal from Kimly Zi Char? This year, we're excited to introduce our latest creations that are sure to tantalise your taste buds and leave you craving for more.
Introducing our new cuisine that combines traditional flavors with modern twists, giving you a unique dining experience that you won't find anywhere else. From succulent seafood dishes to sizzling meat platters, our chefs have put together an extensive menu that caters to every palate.
So come on down to Kimly Zi Char and treat your dad to a meal that he'll never forget. Delicious cuisine, just for our super hero!
父亲节套餐(店面-堂食/打包)
Father's Day Set Meals (Storefront – Dine-in/Takeaway)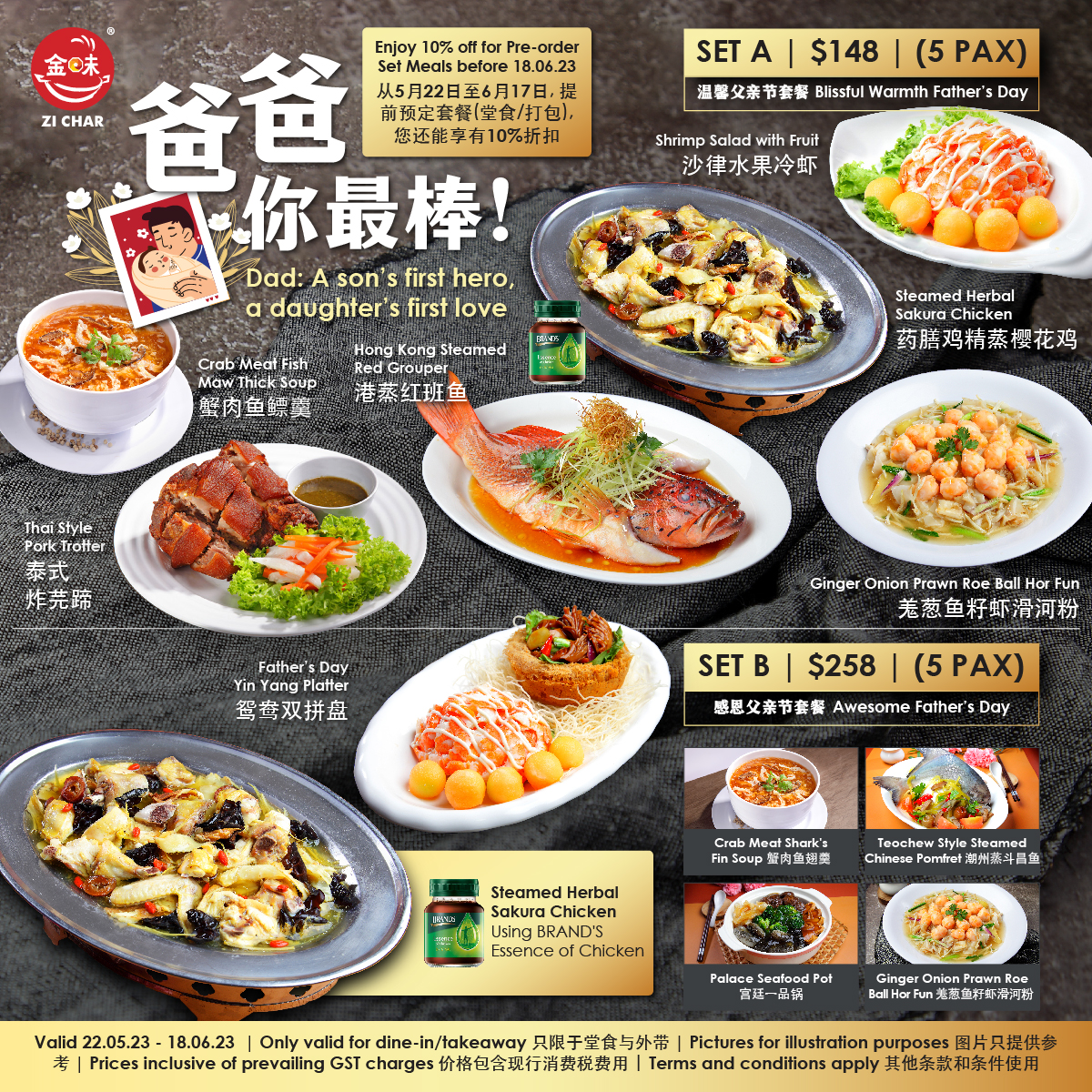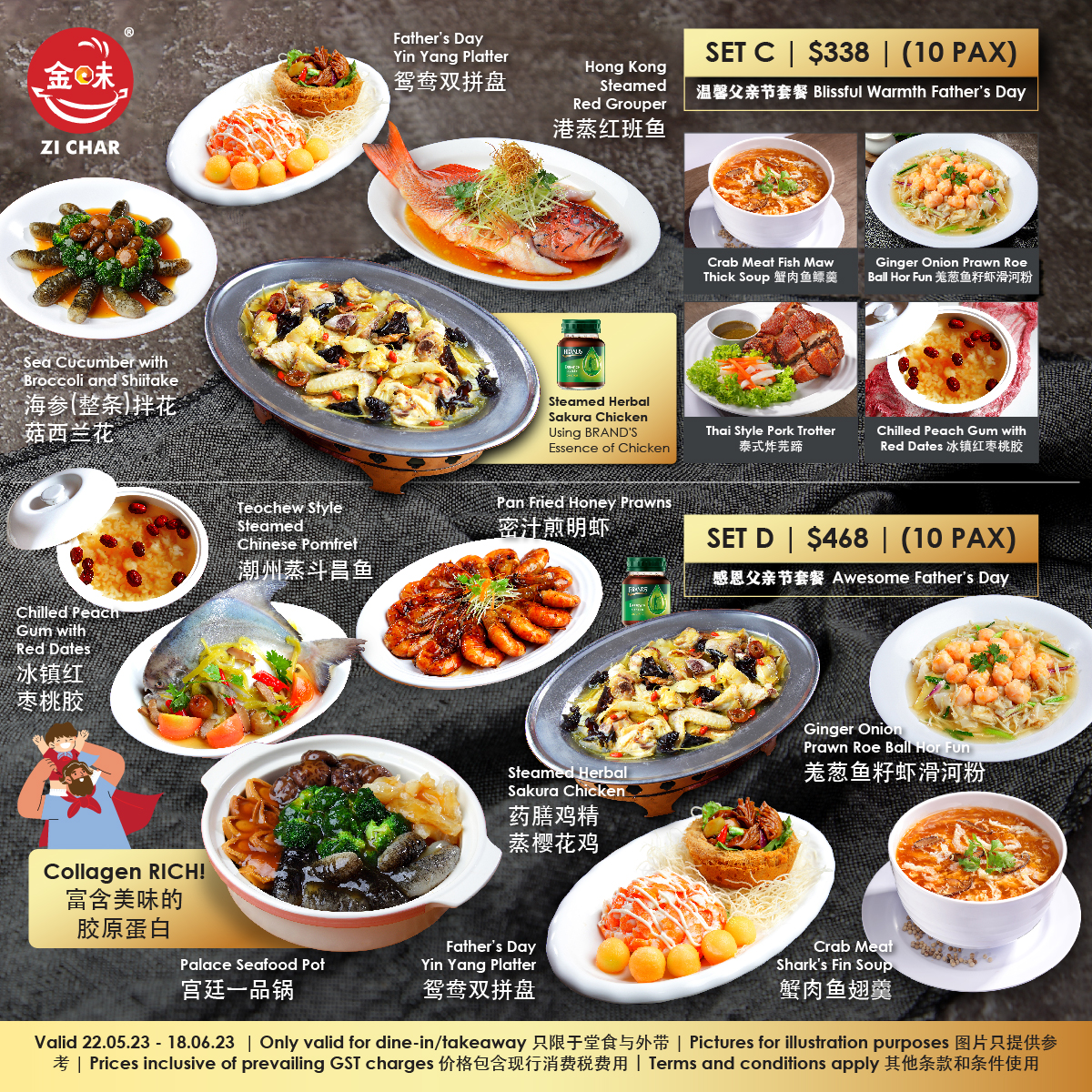 父亲节套餐(外卖)
Father's Day Set Meals (Delivery)
Available only on Grabfood, Foodpanda, and Deliveroo