Our Story
Kimly Group was founded in 1990.
Our founding shareholders placed a huge emphasis on understanding our customers' preferences by holding regular networking sessions, visiting other coffee shops and obtaining feedback from our customers.
Backed by many years of experience in the industry, our founding partners have in-depth knowledge of the coffee shop industry. Through their efforts, the Kimly Group has grown from operating a single coffee shop to one of the leading food and beverage retail companies in Singapore.
From 1990 to 2003, our Group embarked on an expansion phase, adding about 25 self-managed coffee shops to the Group's portfolio of coffee shops island-wide. We emphasize the importance of having good food stall tenants to enhance each coffee shop's vibrancy. With that concept in mind, we started our food division in 2003 with our first seafood "Zi Char" stall in Bukit Batok. Within a year, we started our first Mixed Vegetable Rice stall in Marsiling.
In 2006, Kimly established its headquarters at 13 Woodlands Link. We recognised the vast growth potential in the coffee shop industry and the need to centrally produce semi-finished food products to improve working efficiency at the food stalls and reduce our staffing reliance.
In 2008, we expanded our food division with the inclusion of our first Dim Sum stall. In the same year, we set up a Dim Sum Central Kitchen to simplify our production processes, improve our productivity and ensure the consistency of the food quality in our Dim Sum products.
Following the success of our coffee shops, our Group diversified into the food court business in 2011. Since then, the FOODCLIQUE brand has gained a noticeable presence in the industry and has expanded its reach with the opening of three more food courts in two premier institutes of higher learning in Singapore, namely at the University Town in the National University of Singapore in 2012 and the Singapore Institute of Management in 2014 and another one at Prince George's Park in NUS in 2016.
We believe our diversification into these institutes of higher learning will also enhance our KIMLY brand equity as these students, following graduation and upon becoming working adults and starting their own families, will be familiar and well-acquainted with the memories of their former school canteen. Our FOODCLIQUE slogan "My favourite local delights" aptly describes such a nostalgic feeling.
In 2014, in line with the Singapore government's emphasis on productivity and innovation, we implemented Singapore's first automatic Tray return conveyor belt system at our FOODCLIQUE food court at the Singapore Institute of Management. This conveyor belt system removes the need for our cleaners to collect used dishes for washing, thereby increasing the efficiency of dish collection and washing.
Backed by the experience, our management's foresight and ability have consistently allowed the Group to maintain a high food stall occupancy rate in our coffee shops. Our Group has been to secure locations in mature estates where coffee shops were few and far between. Over the years, our Group has established its reputation and has become the preferred operator of coffee shops by the landlords of coffee shops around Singapore. We pride ourselves as a Coffeeshop operator where customers, tenants, landlords, and employees enjoy. Customers can relish good food at affordable prices in a comfortable and clean environment. Tenants enjoy good food stall occupancy and efficient layout, whereas Landlords have their assets revitalized and vibrancy enhanced. Employees preferred place of work because they know that we have their interest at heart.
Kimly was listed on the Catalist Board of the Singapore Exchange Securities Trading Limited on 20 March 2017.​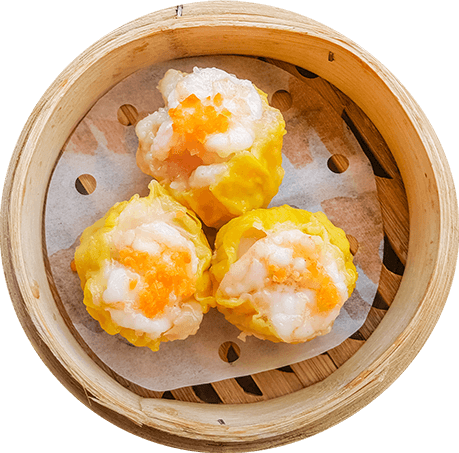 Mission
To provide a place for friends and families to come together and enjoy delicious, yet affordable food in a clean and comfortable environment
2021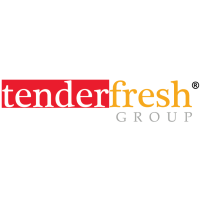 Completed Acquisition of 75% of Tenderfresh Business, JV to operate 3 Coffeeshops, Acquisition of 60% of Klovex holdings
2020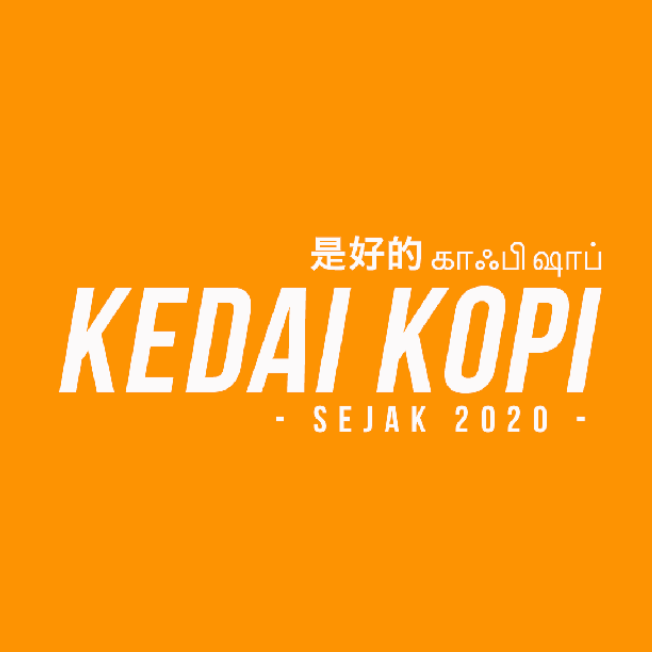 Acquired 5 Coffee Shops, 3 Industrial Canteens, 1 Restaurant properties Entered into a Joint Venture to operate and manage our First Halal Coffee shop, Kedai Kopi
Implemented cashless payments across all outlets
2019

No. of food outlets grew to 72 and no. of foodstalls in food retail division expanded to 135
2018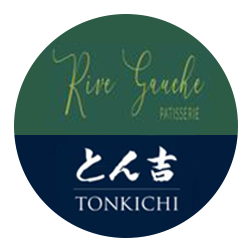 Extended our footprints into the restaurant and confectionary business by acquiring the Ton Kichi and Rive Gauche Business
2017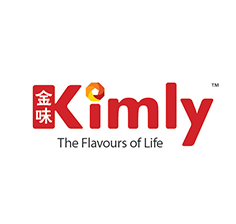 Listed on Catalist Board of the SGX-ST
2016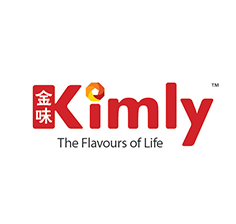 Broke ground on new annex building to expand HQ to increase Central Kitchen capabilities
2014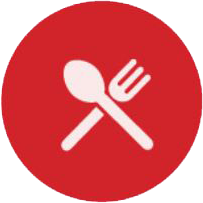 Opened our third Foodclique Foodcourt and introduced our first conveyor belt tray eturn system.
2012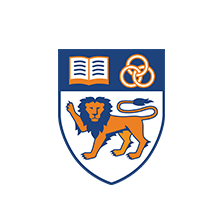 Opened our second Foodclique Foodcourt
2011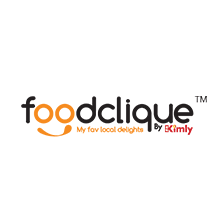 Opened our first Foodclique Foodcourt
2008

Started our Dim Sum Division with Central Kitchen
2006

Moved to our current HQ, expanded our Central Kitchen capabilities
2003

Started our food retail division with our first Mixed Vegetable Rice Stall and Seafood Zi Char Stall
1990

Kimly Group was founded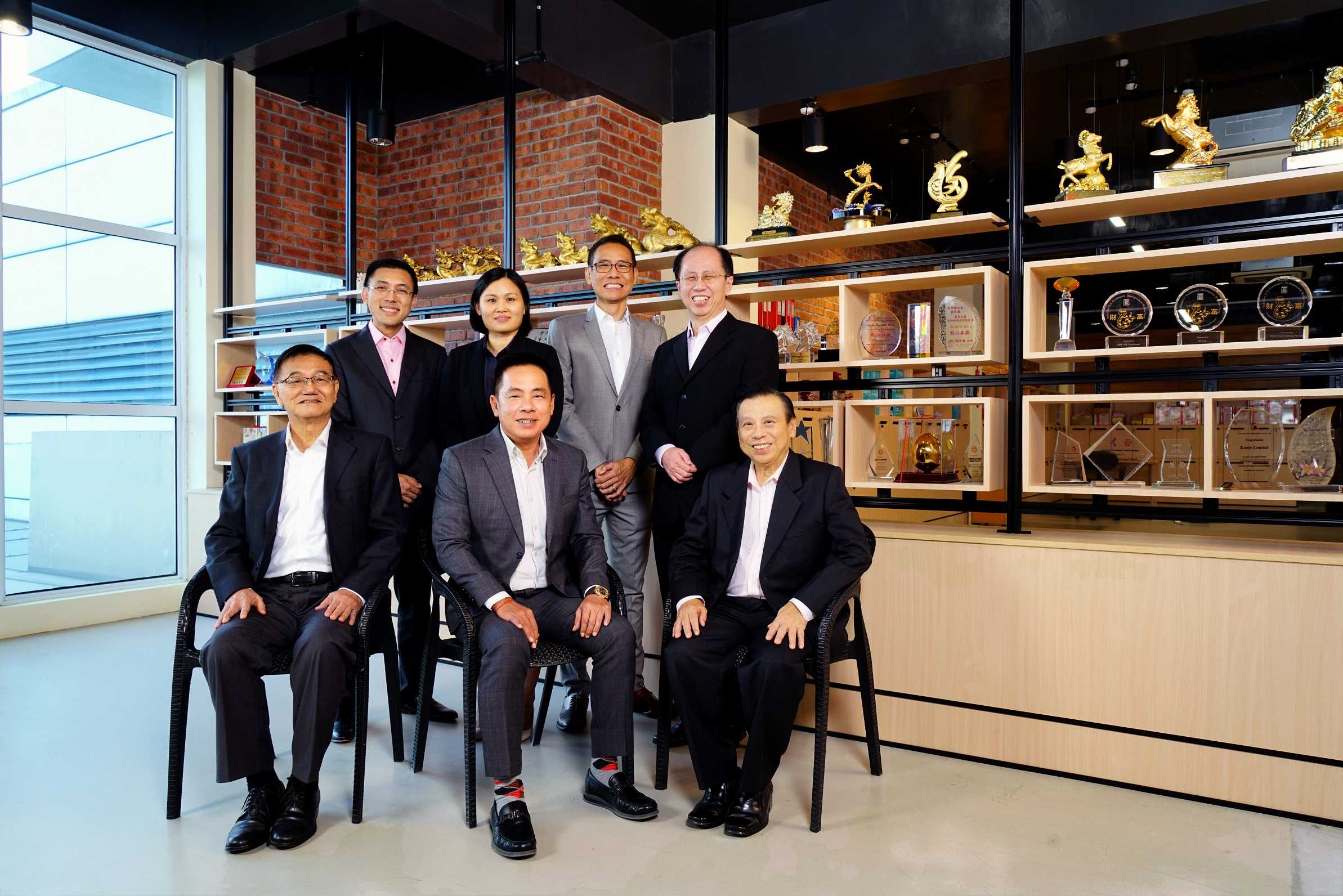 MR LIM HEE LIAT
Executive Chairman
Mr Lim Hee Liat is our Executive Chairman and and was appointed to our Board on 23 May 2016.
As a founding shareholder of the Group, Mr Lim Hee Liat has more than 25 years of experience in the coffee shop and F&B industry and is instrumental to the Group's continued success and growth. He oversees the overall development and performance of the Group, setting and executing strategic directions as well as expansion plans, including sourcing for investment opportunities to promote the growth of the business.
Mr Lim is a patron of Taman Jurong Community Club Management Committee.
MR LIM TECK CHAI DANNY
Lead Independent Director
Mr Lim Teck Chai, Danny is our Independent Director and was appointed to our Board on 15 February 2017.
Mr Lim Teck Chai Danny has more than 20 years of experience in the legal industry and is currently an equity partner in Rajah & Tann Singapore LLP. He joined the law firm in 1998 and has since been practising and advising on all aspects of corporate legal advisory and transactional work, both locally and regionally. He has a wide range of experience in acquisitions, investments, takeovers, initial public offerings and restructuring, amongst others, and his clients include multi-national corporations, small medium enterprises, private equity and institutional investors, Singapore and foreign listed companies, financial institutions and others.
Mr Lim is also an Independent Director of TEE Land Limited, UG Healthcare Corporation Limited, Stamford Land Corporation Ltd and Choo Chiang Holdings Ltd, all of which are companies listed on the SGX-ST.
Mr Lim graduated with a Bachelor of Law (Honours) degree from the National University of Singapore in 1998 and a Master of Science (Applied Finance) degree from the Nanyang Technological University in 2006. He has been admitted as an advocate and solicitor of the Supreme Court of Singapore since 1999 and is a member of the Law Society of Singapore and the Singapore Academy of Law.
MR VINCENT CHIA
Executive Director
Mr Vincent Chia is our Executive Director and was appointed to our Board on 3 February 2017.
Mr Chia is responsible for strategising and implementing key improvements to the Group's various processes so as to continually raise the Group's standards of productivity and food quality. Part of his portfolio also includes monitoring the key performance indicators of the Group's centralised functions, such as the Central Kitchen, human resources and procurement. He also assists the Executive Chairman in managing the Group's overall business development, expansion and various other business processes.
Mr Chia has more than 20 years of experience in the F&B industry. Prior to joining the Group in 2006, he held the post of Operations Manager at S-11 F&B Holdings Pte Ltd, a coffee shop and food stall operator. He was the Group Operations Manager of Chai Chee Noodle Village from 2003 to 2005. In 1996, he joined Asia Pacific Breweries (S) Pte Ltd as an Assistant Sales Manager. Mr Chia started his career at Suntec F&B Holding Pte Ltd as an Assistant Restaurant Manager, where he was involved in setting up Suntec Terrace Café.
Mr Chia obtained a Diploma in Sales and Marketing from the Marketing Institute of Singapore in 2003, as well as a Statement of Attainment for the PI-PHQ-303E-1 Apply Food Safety Management Systems for Food Service Establishments at Singapore Polytechnic from the Singapore Workforce Development Agency in 2015.
MR TER KIM CHEU
Lead Independent Director
Retired on 22 Jan 2020 after the conclusion of our AGM, we would like to thank Mr Ter for his invaluable contributions to Kimly Group
MR WEE TIAN CHWEE JEFFREY
Independent Director
Mr Wee Tian Chwee Jeffrey is our Independent Director and was appointed to our Board on 15 February 2017.
Mr Wee Tian Chwee Jeffrey's professional experience includes the audit of diverse companies ranging from small and medium enterprises to Singapore Listed Companies and multinationals. He also worked for Metal Box Singapore Limited as Chief Accountant prior to practise as a public accountant at T. C. Wee & Co., which he established since 1981.
Mr Wee is a practising member of the Institute of Singapore Chartered Accountants and a Fellow of The Association of Chartered Certified Accountants.
MS KAREN WONG
Finance Director
Ms Karen Wong is our Chief Financial Officer and was appointed to our Board in June 2016.
She is responsible for the overall financial management, reporting and internal control matters for the Group.
Ms Wong has over 16 years of experience in audit, accounting and finance. Prior to joining the Group, she held the post of Regional Financial Controller for Connell Brothers Singapore, a multi-national corporation and Regional Head, Financial Planning & Analysis at Maybank Investment Banking Group. She started her career as an auditor with Arthur Andersen Kuala Lumpur in 2000 and was an Audit Senior Manager at Ernst & Young LLP, Singapore when she left in 2013.
Ms Wong graduated with a Bachelor of Accountancy from the Northern University of Malaysia in 2000. She is a member of the Malaysian Institute of Certified Public Accountants and a Chartered Accountant of the Malaysia Institute of Accountants.
MR LAU CHIN HUAT
Independent Director
Mr Lau Chin Huat was appointed as our Independent Director on 1 October 2019. Mr Lau graduated with a Bachelor of Accountancy degree from the National University of Singapore and is currently a practicing Chartered Accountant, Singapore. Mr Lau is a Fellow member of Institute of Singapore Chartered Accountants (ISCA), Member of Certified Public Accountants of Australia (CPA Australia) and a Fellow member of The Singapore Institute of Arbitrators.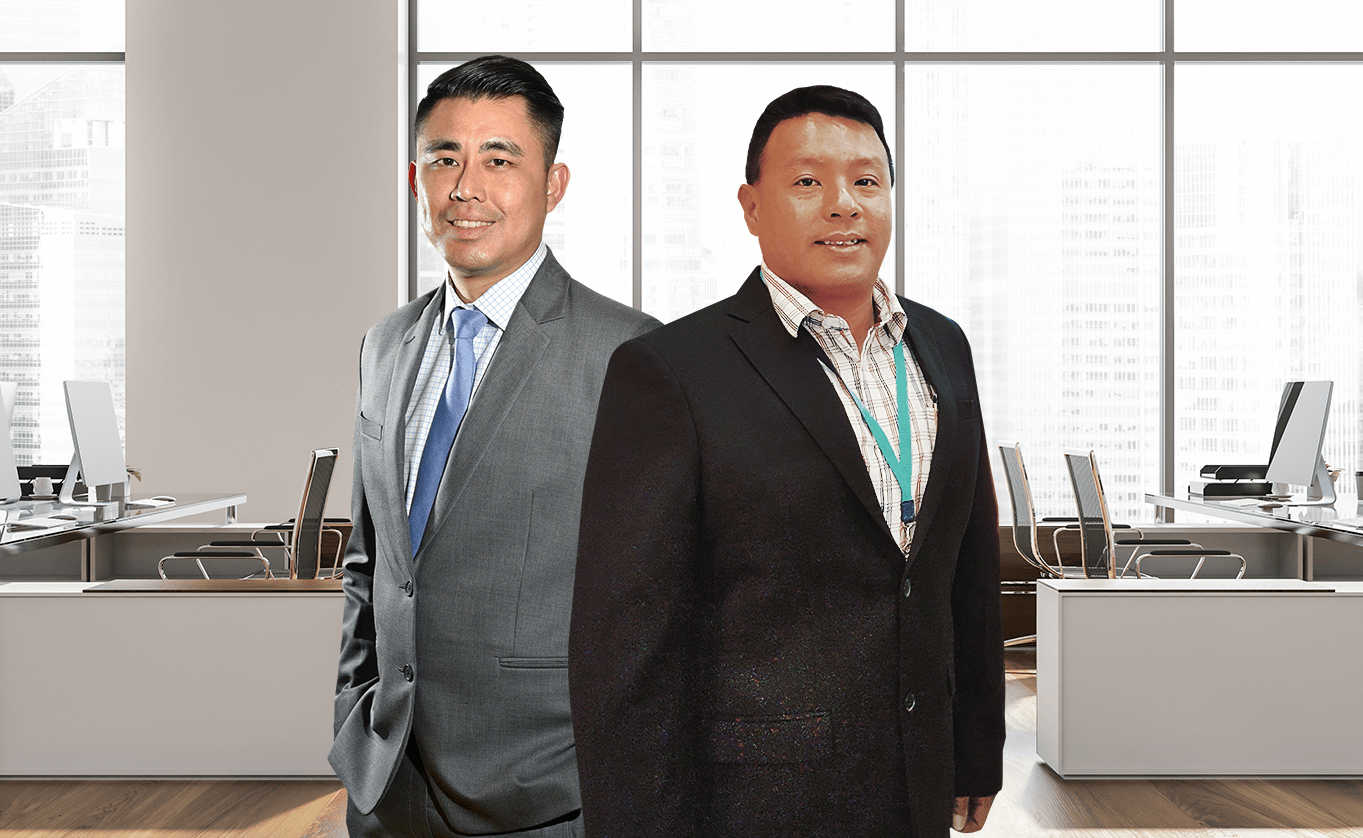 MR SUNNY PEH
Head of Outlet Operations
Mr Sunny Peh was appointed as the Group's Head of Outlet Operations in 2008.
He is responsible for the overall management and oversight of the Group's food outlets and Operations Managers, including the setting up of new food outlets as well as coordinating and monitoring compliance with the applicable laws, regulations and licensing requirements across the Group.
Prior to joining the Group, Mr Peh held the post of Sales Executive at Excel Singapore. He was a Marketing Executive of Epson Singapore Pte Ltd between 2006 and 2007. Mr Peh started his career as a Weapons System Specialist with the Republic of Singapore Air Force in 1998.
Mr Peh graduated with a Diploma in Electrical Engineering from Ngee Ann Polytechnic in 1997. He subsequently obtained a Degree in Business Administration from the University of Canberra in 2009.
MR Roy Tan
Director of Project Management
Mr. Tan Chong Sing, Roy is the Head of Operations heading food retail, business development & corporate communications of the company.
Mr. Tan is in charge of the company's food retail, business development and corporate communications of our Group, who, along with the management team, is responsible for the growth and development of our Group by devising and implementing the strategic directions and expansion plans as well as sourcing and executing investment opportunities.
He has 18 years of experience in the F&B and food service management industry, including a brief period of time with FMCG (APBS). Prior to joining the company, he operated and supervised his own chains of coffee shops and food stalls.